A Special Hari Raya Puasa Feast
May 13, 2021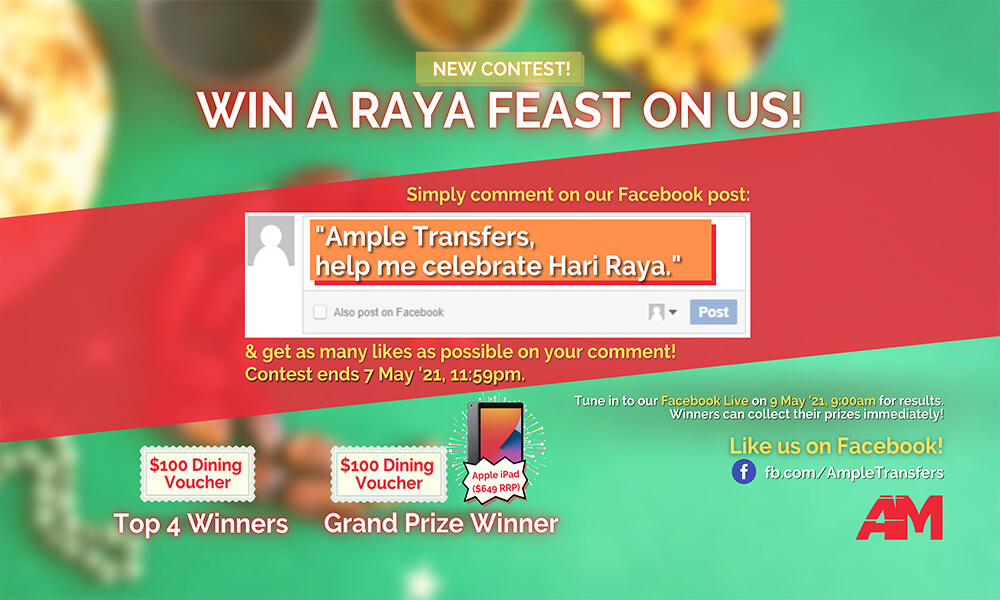 We serve a lot of Asian migrant workers in Singapore and we knew that the COVID-19 pandemic made it almost impossible for them to go home for holidays. Most of them had not seen their families in-person for over 2 years.
Knowing that many of our Muslim Customers were missing celebrating Ramadan and Hari Raya with their families back home, we wanted to find a way to help them celebrate Hari Raya Puasa right here in Singapore.
We planned a simple Facebook contest for them to win a lovely Hari Raya feast at IndoChili, a halal and authentic Indonesian restaurant, which they could share with their closest friends and family in Singapore. Our top 5 winners received green packets with $100 dining vouchers each which they could use all at once or spread over time and there was also a grand prize winner who received an Apple iPad which they could also use to keep in touch with the family and friends.
We announced the winners on Facebook Live and we had a fun time connecting with our Customers, the winners and their supporters too.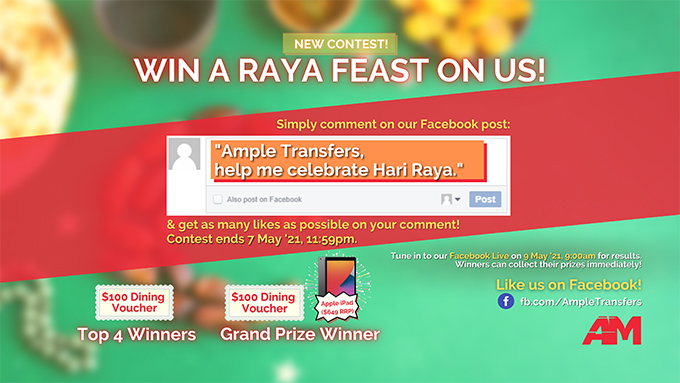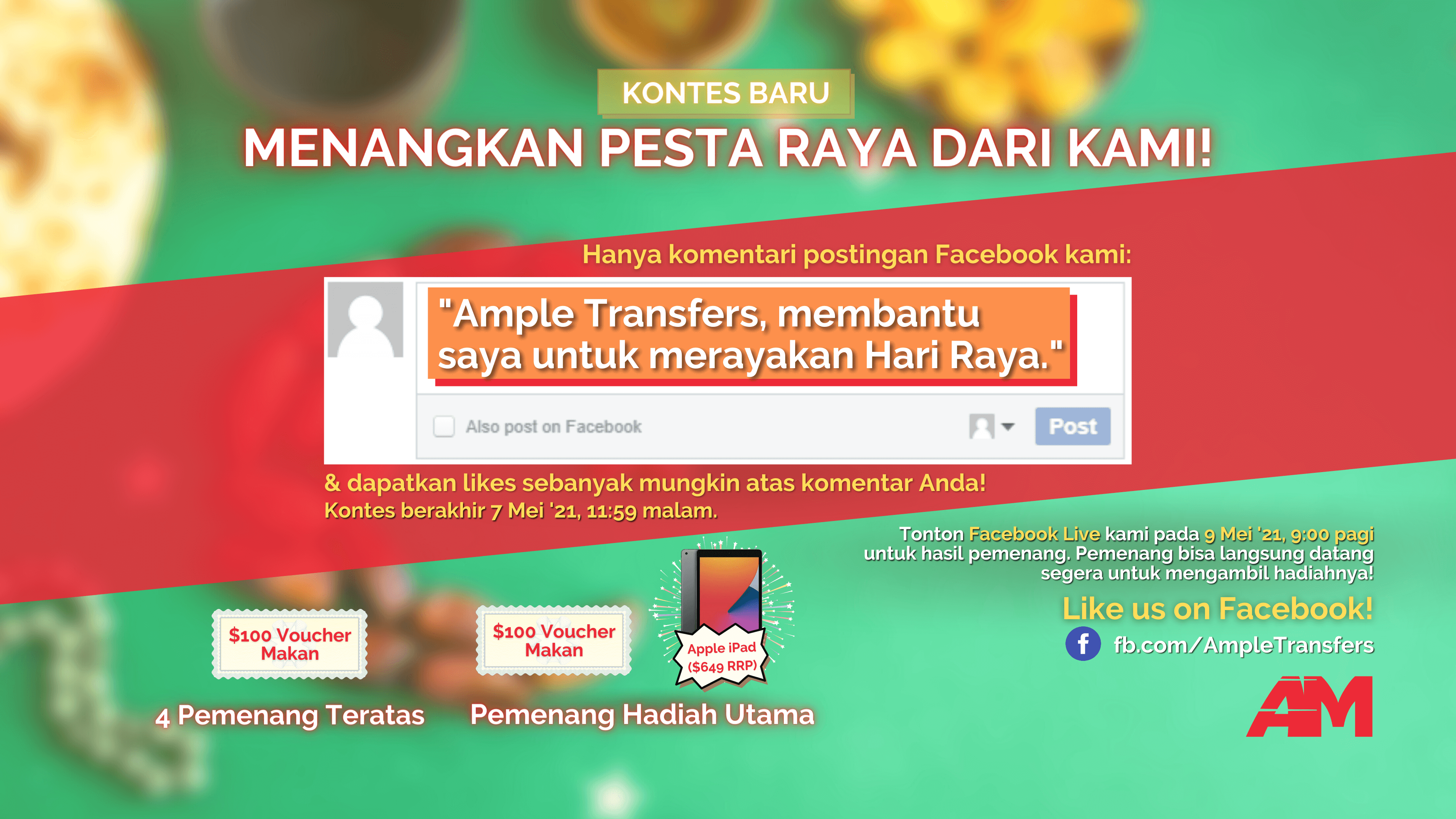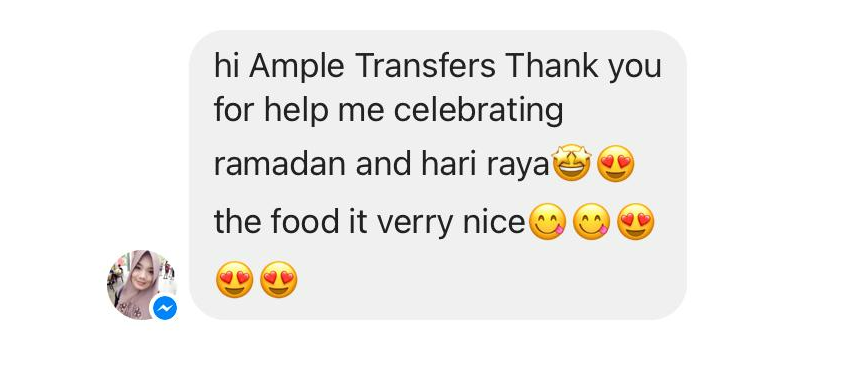 Subscribe to our Mailing List
Be the first to know when we launch promotions and new services as we evolve our account transfer services to a greater standard.

Got a Question?
Check out our FAQs.
Read More

Ready to send money?
Come visit us now!