Celebrating migrant workers and the International Day of Family Remittances (IDFR)
June 16, 2021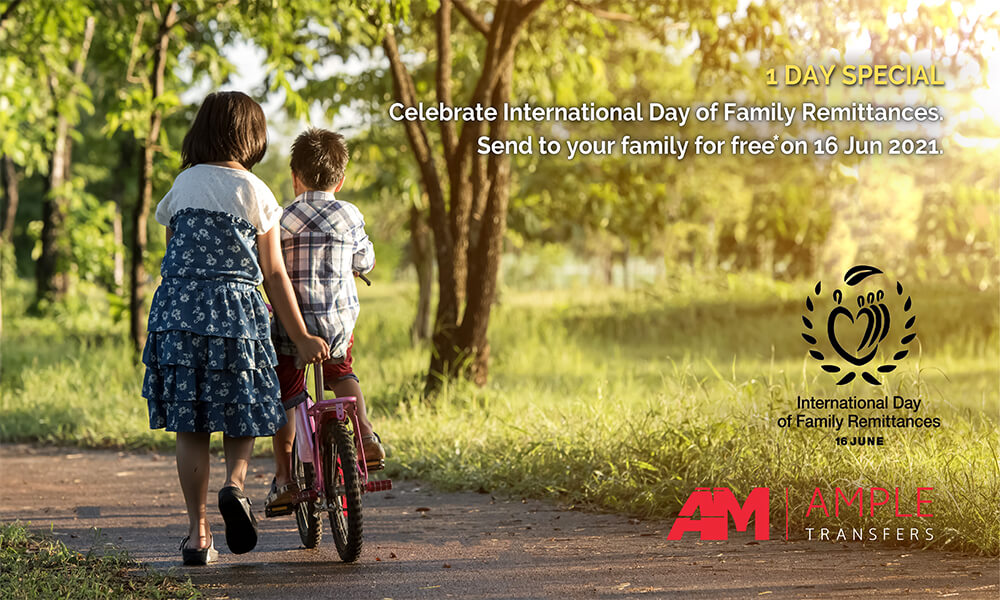 Jun 16 is the International Day of Family Remittances (IDFR) and we saluted our Customers who have been improving the lives of their families & communities with their hard earned remittances.
To raise awareness and commemorate this day, we asked our customers on our Facebook page to share our IDFR post and they could redeem a free transfers to send money home that day.
"The day recognises the contribution of over 200 million migrants to improve the lives of their 800 million family members back home, and to create a future of hope for their children." Read more about IDFR here.
Subscribe to our Mailing List
Be the first to know when we launch promotions and new services as we evolve our account transfer services to a greater standard.

Got a Question?
Check out our FAQs.
Read More

Ready to send money?
Come visit us now!