Christmas Lucky Draw! – Ample Transfers x MoneyGram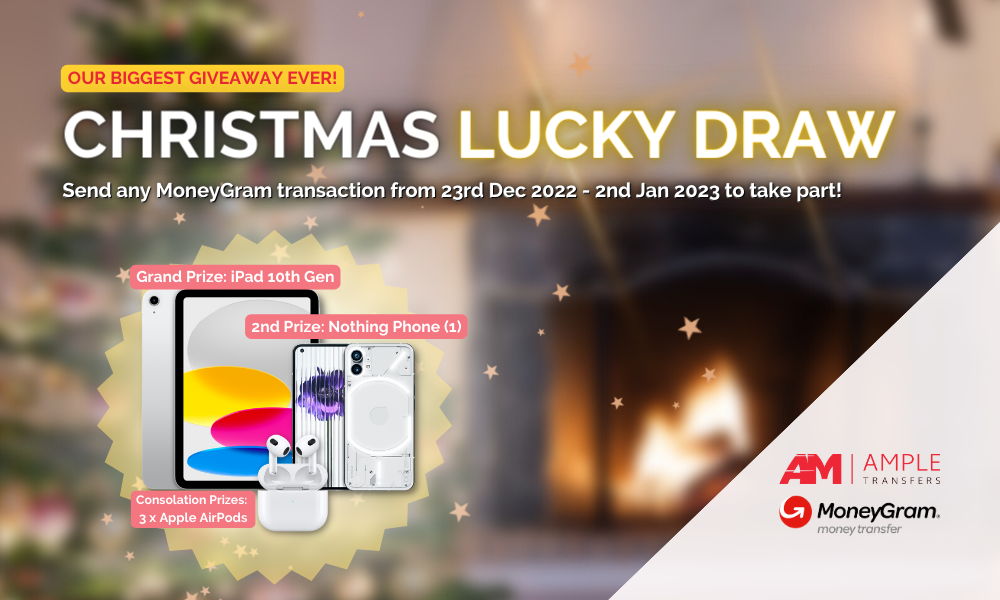 WIN BIG when you send any MoneyGram transaction at our locations from 23rd Dec 2022 – 2nd Jan 2023!
Prizes include an iPad, the Nothing Phone (1), and more.
The more you send, the more chances you get to win!
Registration required to participate. Details will be provided upon transaction completion.
Drawing takes place on 3rd January 2023. Winner will be notified by email.
---
Berlangganan Milis kami
Jadilah yang pertama tahu ketika kami meluncurkan promosi dan layanan baru saat kami mengembangkan layanan transfer rekening kami ke standar yang lebih tinggi.

Ada Pertanyaan?
Bacalah Pertanyaan Umum Kami.
BACA LEBIH LANJUT

Siap mengirimkan uang?
Datanglah kunjungi kami sekarang!