Ample Transfers Main Branch – Balestier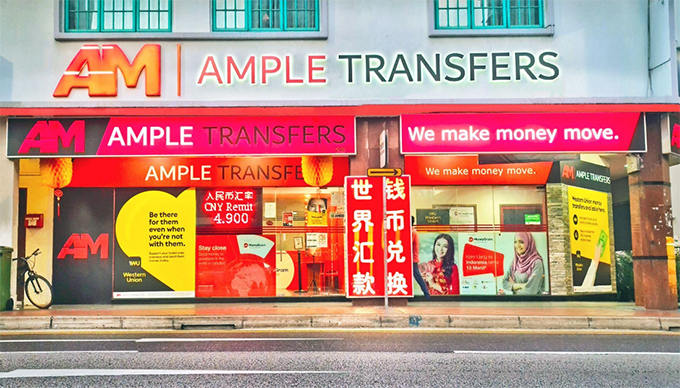 246 Balestier Road, Singapore 329706
Operating Hours:
Mon to Fri: 9:00am – 8:00pm
Sat to Sun: 9:00am – 6:00pm
Ample Transfers Main Branch – Balestier is conveniently located at the ground floor of Hoover Hotel, near Whampoa Food Centre and Little India.
It is our largest and most spacious branch with the shortest wait times.
Customers can access our cross-border money transfers and money changing services here: AmpleSend, AmpleCash and AmpleChange.
AmpleSend
Send your money swiftly and safely to any bank account, all over the world.
AmpleCash
Send & Receive cash in over 200 countries via:
AmpleChange
Change your foreign currency with us at competitive rates.
Send money at Ample Transfers Main Branch – Balestier now.
GET DIRECTIONS