Now Accepting Digital Currencies!
October 31, 2023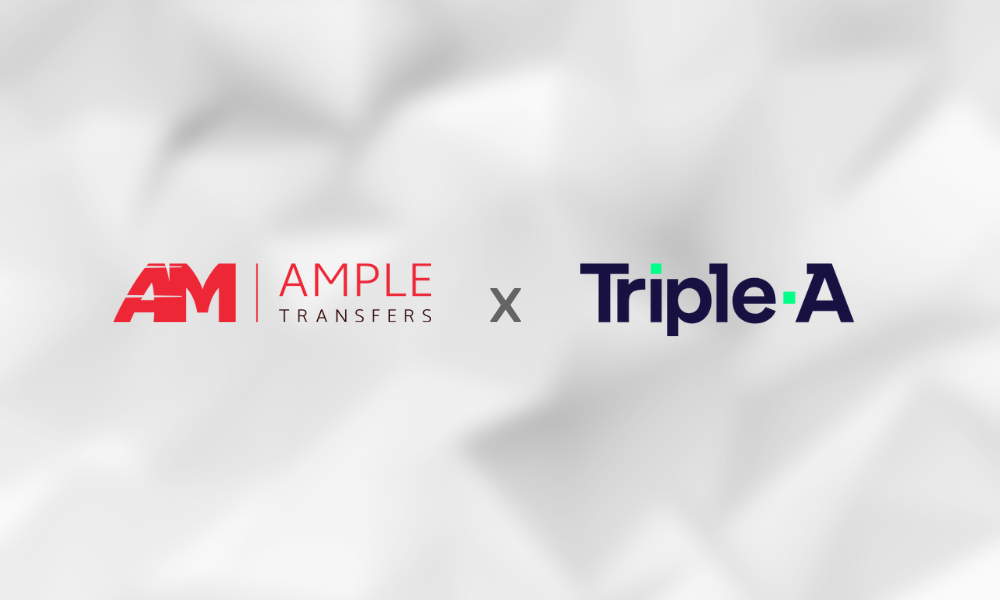 Ample Transfers Partners with Triple-A to Enable Cross-Border Money Transfers with Digital Currencies
Ample Transfers, a leading cross-border remittance provider in Singapore, has announced a first-of-its-kind partnership with Triple-A, a digital currency payment institution licensed by the Monetary Authority of Singapore. The partnership will allow Ample Transfers' customers to make remittances in physical stores and online using cryptocurrencies and stablecoins.
By working with Triple-A, Ample Transfers does not need to directly handle cryptocurrencies, thereby eliminating exposure to market price volatility. Ample Transfers can also make aggregated payments to fulfilment partners in digital currencies. This move capitalises on expedited clearing times and reduced operational costs when contrasted with the conventional SWIFT payment method, thus translating into substantial savings of time and money for Ample Transfers' valued customers.
This collaboration with Triple-A enables another medium of payment acceptance, exemplifying Ample Transfers' mission of catering to the underbanked and furthering its mission of financial inclusion.
Matthew Yap, CEO of Ample Transfers, stated, "Our unique positioning as a retail-remittance-and-fintech hybrid has paved the way for this groundbreaking partnership. It reaffirms our steadfast dedication to leveraging financial technology for the enhanced benefit of our customers."
"Stablecoins and other digital currencies offer greater efficiency in cross-border payments," shared Eric Barbier, CEO of Triple-A. "This partnership is one step towards a more efficient global payment ecosystem, where the traditional barriers of time and costs in cross-border transactions are dismantled."
From November 1, 2023, customers can make remittances using cryptocurrencies at any of Ample Transfers' physical locations or via their online remittance service, AmpleSend Online.
For more information, visit the Ample Transfers website and the Triple-A website.
About Ample Transfers
Established in 1998, Ample Transfers is a Singapore-based cross-border payment services company with a stellar reputation for delivering secure and reliable money transfer and currency exchange services to a global clientele.
With a strong presence in Southeast Asia, South Asia, and China, Ample Transfers is one of the few pioneering traditional remittance firms that has successfully evolved into a FinTech accredited by the Singapore FinTech Association. As a FinTech company with a network of retail branches, Ample Transfers is dedicated to streamlining money transfers for the underbanked. Our vision is to be at the forefront of financial inclusion for displaced communities.
About Triple-A
Triple-A, the digital currency payment institution, enables businesses to pay and get paid in both traditional and digital currencies, volatility-free.
From API to no-code integration, Triple-A's frictionless, white-label payment solutions are designed to blend smoothly into existing business operations — all while upholding the highest standards of security and compliance.
Licensed by the Monetary Authority of Singapore (MAS) and trusted by over 20,000 businesses, Triple-A makes accepting payments in traditional and digital currencies simple for businesses worldwide. Triple-A is also licensed in the EU by Banque de France and is registered with the United States Financial Crimes Enforcement Network (FinCEN).
Media Contacts
Chang Qing Yuan
Head of Partnerships
Ample Transfers
qingyuan@ampletransfers.com
Natalie Eng
Senior Partnerships and Marketing Manager
Triple-A
natalie.eng@triple-a.io
Subscribe to our Mailing List
Be the first to know when we launch promotions and new services as we evolve our account transfer services to a greater standard.

Got a Question?
Check out our FAQs.
Read More

Ready to send money?
Come visit us now!