Our Services
We are first movers at moving money.
We understand and cater to the needs of the banked and the underbanked. That's why we offer both bank account transfers and cash pick-ups so you can send money safely to over 200+ countries and territories.
Use AmpleSend, our flagship service, to deposit your funds to any bank account all over the world. AmpleSend is available online and at all our branches.
Or use AmpleCash, and take advantage of our globally recognised partners to send cash within minutes using the Moneygram network. Our AmpleCash service is available at all our branches.
3 Easy Steps to Sending Money
Provide your identity
As you will be performing a financial transaction, we are required to verify your identity and perform the necessary due diligence.
Don't worry, your data is safe with us.
Provide your receiver's details
These may include beneficiary bank details or your receiver's full name as per their photo identification.
Contact us if you're unsure.
Provide your transaction details and make payment.
We can quote you based on a desired foreign amount, or let you know how much your beneficiary will receive if you wish to send a specific Singapore Dollar amount. We accept cash or NETS at our outlets.
Need Any Help?
Call us Today
We'd be happy to answer any questions that you have.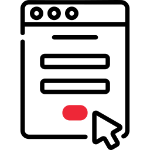 Message Us
Use our contact form to send us a message. We'll get back to you as soon as we can.
CONTACT US
Subscribe to our Mailing List
Be the first to know when we launch promotions and new services as we evolve our account transfer services to a greater standard.

Got a Question?
Check out our FAQs.
Read More

Ready to send money?
Come visit us now!