Whether you're an unbanked individual sending money to your loved ones overseas, or a conglomerate looking to power your cross-border payments, we aim to serve you by moving your money through our strong legacy of connections across the globe.
Originally incorporated as Ameertech Remittance And Exchange Services Pte Ltd since 1998, Ample Transfers is a cross-border payment services company that has been providing safe, reliable money-transfer and money-changing services to a wide demographic of international customers in Singapore. We have established a strong presence in the South-East Asian, South Asian and China corridors.
We have been first movers for over 20 years – being the first partners of MoneyGram and Ria in Singapore. We are also the first bootstrapped remittance company to have joined RippleNet, powering payments in real-time using distributed ledger technology. We currently have 4 physical locations within Singapore and are expanding our offering to bring the retail experience online, making money move with greater flexibility and convenience.
As the payment services industry continues to evolve rapidly, we are committed to adapting to payment innovations and securing strategic partnerships to ensure continuous improvement to meet our customers' growing needs.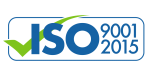 We make money move.
Subscribe to our Mailing List
Be the first to know when we launch promotions and new services as we evolve our account transfer services to a greater standard.

Got a Question?
Check out our FAQs.
Read More

Ready to send money?
Come visit us now!