Christmas Lucky Draw! – Ample Transfers x MoneyGram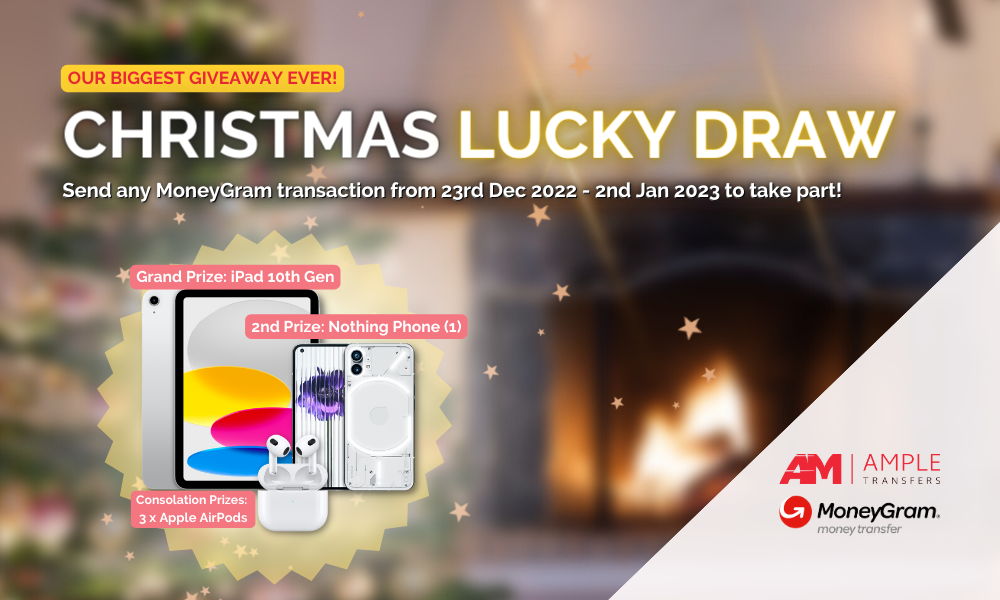 WIN BIG when you send any MoneyGram transaction at our locations from 23rd Dec 2022 – 2nd Jan 2023!
Prizes include an iPad, the Nothing Phone (1), and more.
The more you send, the more chances you get to win!
Registration required to participate. Details will be provided upon transaction completion.
Drawing takes place on 3rd January 2023. Winner will be notified by email.
---
订阅邮件
抢先了解我们推出的优惠活动和最新服务,感受我们不断提升的转账服务。